INFINITI Careers & Employment Opportunities in Columbus, OH
At the Germain Motor Company, our goal is to attract, develop, and retain exceptional employees to provide our customers with an outstanding experience that fosters loyalty beyond reason, one customer at a time.
Germain Academy
Attract. Develop. Retain. It's not just the opening line of our mission statement, it's also the driving force behind Germain Academy. Germain Academy provides unparalleled access to training and development for all Germain associates, with more than 260 in-person training sessions scheduled in 2019. The curriculum ranges from in-depth orientation classes for new hires, where we dive into our core values and how we approach our customers, to high-level conversations about departmental performance- with dozens of topics in between.
This hands-on training and development approach equips our associates with the tools needed to succeed in their careers. We've engaged our strategic partners to ensure that subject matter experts teach best practices and keep our workforce up to date on developing trends in today's marketplace. Learn more about Germain Academy and discover a sample curriculum here.
Learn More About Germain Academy
Benefits of Working at INFINITI of Easton
---
State-of-the-Art Facility
Our state-of-the-art INFINITI facility helps showcase our continued growth and our effort to build upon the in-dealership experience for our clients. Our guests will have access to an expanded showroom, luxurious service lounge, the latest equipment, and a collection of amenities for a truly remarkable INFINITI experience.
---
Germain Motor Company Benefits
When you join the Germain Motor Company, you'll be working alongside a family-owned company which provides a wide range of job opportunities. We offer healthcare including dental and vision coverage, a 401K with matching opportunity, paid time off after 90 days, and an outstanding employee vehicle purchase program. You can learn more about our core values here: Germain Core Values
---
Superior Inventory Selection and Sales Opportunities
We're proud to feature a comprehensive selection of new INFINITI inventory, Certified Pre-Owned INFINITI models, and quality used choices as well. Since our inventory is carefully chosen, our sales team has a greater opportunity for sales and growth.
---
A Proud Member of the Columbus Community
While we're always looking for ways to streamline our processes and approach to better serve our clients, we make it a priority to remember the communities that have helped us grow to one of the largest privately-held automotive groups in the country. We're proud to support a variety of local and charitable causes including the Ohio Buckeye Chapter of the National Multiple Sclerosis Society.
---
Business Opportunities
Columbus has been selected as the #1 city for start-up businesses in the country. More small businesses expand and grow to employ more than 50 people in their first 10 years than any other city across America. In fact, Forbes chose Columbus as the Top Opportunity City in America.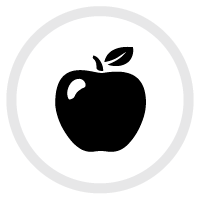 Education
As the proud home of The Ohio State University, Columbus routinely ranks as one of the top public university cities in the nation. According to US News and World Report's most recent "Best High School Rankings" more than one-third of the 19 Gold-Rated High Schools in the state of Ohio are located in the greater Columbus area, and Columbus is also home to the country's top ranked public library, the Columbus Metropolitan Library.
Sports
Columbus has several professional and collegiate sports teams including the Columbus Blue Jackets, Columbus Crew, Columbus Destroyers, and Ohio State Buckeyes. Sports fans will have no trouble catching the action from these teams located in the heart of the city.
Nightlife
Home to over 30 microbreweries, a variety restaurants, and live music venues there's always something to entertain you in Columbus. Catch a performance from the Columbus Symphony or a live show at Newport Music Hall.
Arts & Culture
Come see the newly-expanded Columbus Museum of Art or explore the collection of art galleries located in the Short North Arts District. Columbus' Theatre District offers four large theatres featuring performances ranging from opera and ballet to avant-garde plays.
Dining & Cuisine
Foodies will feel right at home in Columbus. Browse out the North Market, which is Central Ohio's historic public market since 1876. Downtown is packed with bistros and restaurants to match just about any taste. Highlights include The Avenue Steak Tavern, Pistacia Vera, and Katalina's.