INFINITI vs. Nissan Comparison Page
While INFINITI and Nissan are closely related through their corporate lineage, it's important to consider the differences between the two brands before you make your next purchasing decision. Our team at INFINITI of Easton has assembled this helpful reference guide that highlights the advantage and benefits that come from choosing INFINITI over Nissan. Let's take a look together!
Reason #1: Brand Image
Choosing a brand associated with quality, prestige, and progress means you'll enjoy more pride in ownership and enhanced value. For example, INFINITI was the first manufacturer to debut the groundbreaking Variable Compression Turbo (VCT) engine – setting a new industry standard for both performance and efficiency. INFINITI also currently fields a refreshed lineup of vehicles, several of which have made their debut within the past two years. The brand is never content with resting on its laurels, opting to push the boundaries of innovation instead.
Reason #2: Cutting-Edge Innovation
Although INFINITI and Nissan vehicles share some similarities in terms of technology, performance, and feature content – it's important to remember where those cutting-edge amenities first make their debut. As the luxury division of Nissan Motor Company, INFINITI vehicles are the first models to launch the most innovative and groundbreaking features. This means that driving an INFINITI gives you the added benefit of sampling the latest and greatest in terms of features and technology.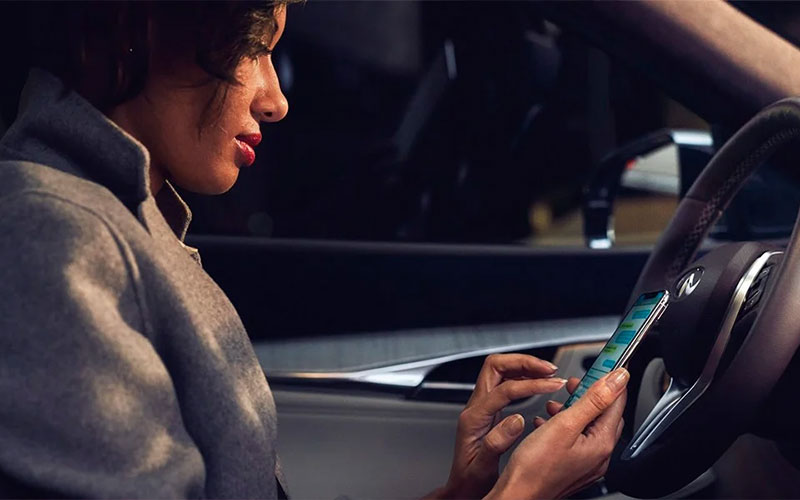 Reason #3: Enhanced Ownership Experience
Choosing INFINITI over Nissan also means that you'll enjoy an elevated ownership experience that comes with plenty of additional perks. When it comes time for routine maintenance or service, you can take advantage of numerous complimentary amenities in our luxurious service lounge here at INFINITI of Easton. These include refreshments like fresh pastries, premium coffee, and other snacks. Weather permitting, your INFINITI vehicle will receive the same pampered treatment with a complimentary wash and interior vacuum. Our service guests can also use our available shuttle service or our fleet of INFINITI Courtesy Vehicles as well (based on availability, see advisor for details). At Nissan, you simply won't receive this high standard of excellence when it comes time to service your vehicle.