Reserve an INFINITI Online
As a result of current global conditions, automotive supply chains all across the world have experienced significant disruptions and strain. This has led to a decrease in the supply of new vehicles from virtually all manufacturers. As you start your search for the new INFINITI that you've had your eyes on, it's likely that you've encountered some trouble finding the exact model, trim, color, or combination of desired options that you want. The good news is that INFINITI of Easton has the perfect solution to help you get behind the wheel of the exact vehicle you've been looking for.
Instead of accepting a vehicle that's not quite what you were expecting, reserving your next INFINITI from our inbound inventory offers a number of advantages and benefits that you may have not previously thought of. Our team is here to walk you through the reservation process from beginning to end to help you secure an INFINITI vehicle that's already on the way to the dealership.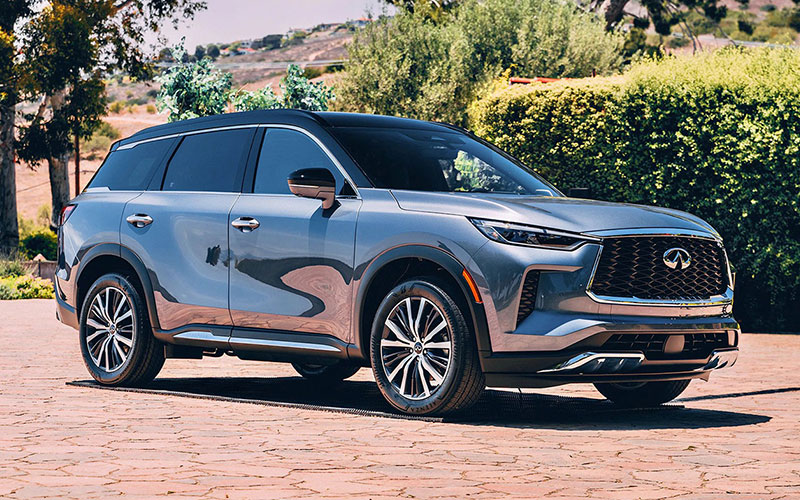 Why Reserve Your Next INFINITI
Now that you've settled on a certain INFINITI model and are ready to get behind the wheel, reserving a vehicle from our inbound inventory has a variety of advantages. First, you'll know the exact model, options, and expected arrival date of your new vehicle. Instead of wasting time searching all over the state only to settle for a vehicle that's not quite what you wanted, reserving your next INFINITI takes all the stress and guesswork out of your next vehicle purchase. INFINITI of Easton is your top destination for the most current INFINITI vehicles and our team is committed to helping you find the one that's perfect for your lifestyle.
---
Reserve Your INFINITI - Frequently Asked Questions
Is a deposit required in order to reserve a vehicle?
Yes. A $1,000 deposit is required to reserve an INFINITI. This refundable deposit can be used towards a potential down payment on your new vehicle or applied when purchasing the vehicle outright. If your preference is to lease or finance, this deposit can be returned to you in full or in partial once your contract has been signed and you have taken delivery of the vehicle.
Can I reserve a vehicle online or over the phone?
Absolutely! Our team is standing by to help you complete your reservation over the phone or the internet. We do suggest stopping by in person (if possible) to view your exterior color of choice. This helps ensure that it lives up to your expectations prior to submitting your reservation.
Will I qualify for special offers, rebates, or incentives if I reserve my INFINITI?
At the time your reservation is initially placed, the price of your vehicle will be determined. Since incentives and rebate programs tend to vary by month, we can only provide you with an estimate of your potential monthly payment. However, once we know the exact date that your vehicle will be delivered – you can take advantage of the current incentives and programs offered at that time.